Today, we are excited to announce and share with the community we are launching a new logo, kicking off a refresh of our overall brand identity over the next few months. We loved our old logo and look, and we know many felt the same. And yet, here we are to explain why we decided to evolve it.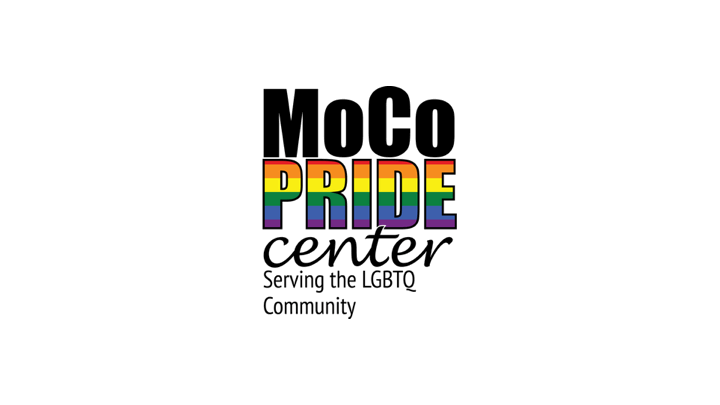 First, it's not change for the sake of change. That said, change is inevitable, and something to be embraced, etc. etc., but that's not a good enough reason to change a logo. A good reason to change a logo is that it's not doing the job you want it to do—and because a more distinctive evolution of it could do that job better.
Our first logo was created when the organization launched in 2017. It was colorful and playful and provided a visual identity that we were an organization for the LGBTQ community. All good things, however, we felt that it just did not represent the vibrancy of the community and county that we represent.
So here we are. Our Board of Directors hired Kendra Kuliga of Cielo Productions to create a new and more cohesive visual identity. And we're starting, today, with the logo.
Kuliga is an out graphic designer who lives in Washington, DC but was raised in Montgomery County, MD. She says, "I am extremely honored to help develop the branding for MoCo Pride Center. It's still a vibrant color palette and, we believe, is more refined and a completely new look from the original." As you can see, it's not an evolution, it's a complete rebirth, and one that can scale easily, and work better in many more places with the different logo versions. And, importantly, still maintains a cohesive identity.
Over the next few months, you'll see all the other visuals associated with MoCo Pride Center aligning around this new direction: on the website, in promotions, on social, in emails, and hopefully one day in our very own building! In fact, we invite you to see us at our brand's official debut at the MoCo Pride Party 2019 in Rockville Town Square on June 29. You'll see it's still us. We're still MoCo Pride Center. But more vibrant and, we hope, more instantly recognizable and representative of the energy in our community.
Love, MoCo Pride Center